Review: Mistakes Were Made
Rating: ⭐⭐ (2)
My first ever Advanced Listener Copy! Am I an influencer now?!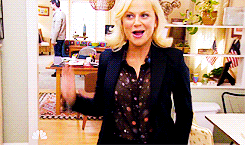 Mistakes Were Made (Meryl Wilsner, October 11 2022)!
Copied and pasted from Goodreads: When Cassie Klein goes to an off-campus bar to escape her school's Family Weekend, she isn't looking for a hookup—it just happens. Buying a drink for a stranger turns into what should be an uncomplicated, amazing one-night stand. But then the next morning rolls around and her friend drags her along to meet her mom—the hot, older woman Cassie slept with. Erin Bennett came to Family Weekend to get closer to her daughter, not have a one-night stand with a college senior. In her defense, she hadn't known Cassie was a student when they'd met. To make things worse, Erin's daughter brings Cassie to breakfast the next morning. And despite Erin's better judgement—how could sleeping with your daughter's friend be anything but bad?—she and Cassie get along in the day just as well as they did last night.
I will say right off the bat, that I really appreciated how Mistakes Were Made got into its promised plot immediately. Quite a few times a synopsis has intrigued me enough to pick up the book, and then the events described in the summary don't occur until like 30% in -- so I'm just passing time knowing exactly what is to come, waiting for it to happen, and to finally get to the stuff that I picked up the book for in the first place! I was surprised at Erin's age reveal...based on the summary I thought she'd be in her 50s, but she's only 38 -- which is still a 16-year age difference aka not insignificant, but it didn't present the salacity-factor that I expected. Obviously the "mom of best friend" presents its challenges regardless of age, as boinking your best friend's mom is a big deal no matter how old she is! I was thoroughly enjoying Mistakes Were Made until about halfway through, when I looked and was somehow only 46% in. Which isn't necessarily bad...but I unfortunately found the pacing and plot lacking after the halfway mark. The second half was pretty slow for me, and I noted multiple times that whatever I'd just read could have (should have?) been tightened up. One thing that very much did work for me is that Parker, the daughter and best friend of our lead duo, was very unlikable (to me). Her unlikability worked in the novel's favor, because I as the reader did not feel bad for Parker in terms of Cassie and Erin's relationship. I of course understand that Erin is Parker's mother and will feel conflicted, especially because we have the dual perspectives to show us that, but Parker was such a brat that I did not find myself caring about her feelings...at all. Two minor things that weren't minor to me:
1. What is up with the lack of passwords on these people's phones?! It wasn't even plot-driven, there was truly no reason for this lack of security. It stressed me out!
2. The three main friends called each other "babe" and "boo" every other sentence, which wouldn't annoy me usually but it was seriously almost every time they addressed each other and it really took me out of the book. Maybe my friends and I are the weird ones, but we do not call each other "princess" and don't intend to start.
The gist: Enjoyable enough plot and story, predictable enough to be comforting, too long for my taste and with characters who were either annoying as people or did annoying things.
Potential content warnings: Mom with alcohol and/or drug issues (all off-page), brief mention of childhood food insecurity. My rating is a two out of five. This certainly wasn't objective trash, it just...wasn't for me. And that's okay! So who IS it for? Someone looking for an easy and sex-filled read with character development. Did you like Wilsner's 2020 offering Something to Talk About? You will probably like this! Mistakes Were Made will be available on Tuesday October 11th of 2022. Thank you to NetGalley for my advanced listener copy!